Digital Marketing Update: Chatbots, Tinder & Oscar Pistorius
‍
Chatbots Become Industry Standard
What is a chatbot?
Those automated overlay message boxes at the bottom right of the screen are becoming popular tools for customer relationship management within the digital marketing sector.
Google's competition, Bing, recently included a chatbot function on their brand specific search results in Seattle, USA, allowing consumers to instantly start communicating with the business searched. Whether Google takes some inspiration from this remains to be seen, but it does show the user as well as those working in the industry that maybe chatbots are about to become a little more popular.
From booking a service, or purchasing a product, or finding a quick answer to their brand-specific question, chatbots allow the user to perform a task quickly, without ever having to leave the website's landing page.
The amazing thing about Bing's inclusion of chatbots in search results is that people might be able to perform all the above-mentioned tasks without ever having to leave the search results page. What this would mean for the digital marketing industry remains to be seen, but what is clear is that digital marketers will be responsible for the data integration between websites and search engines.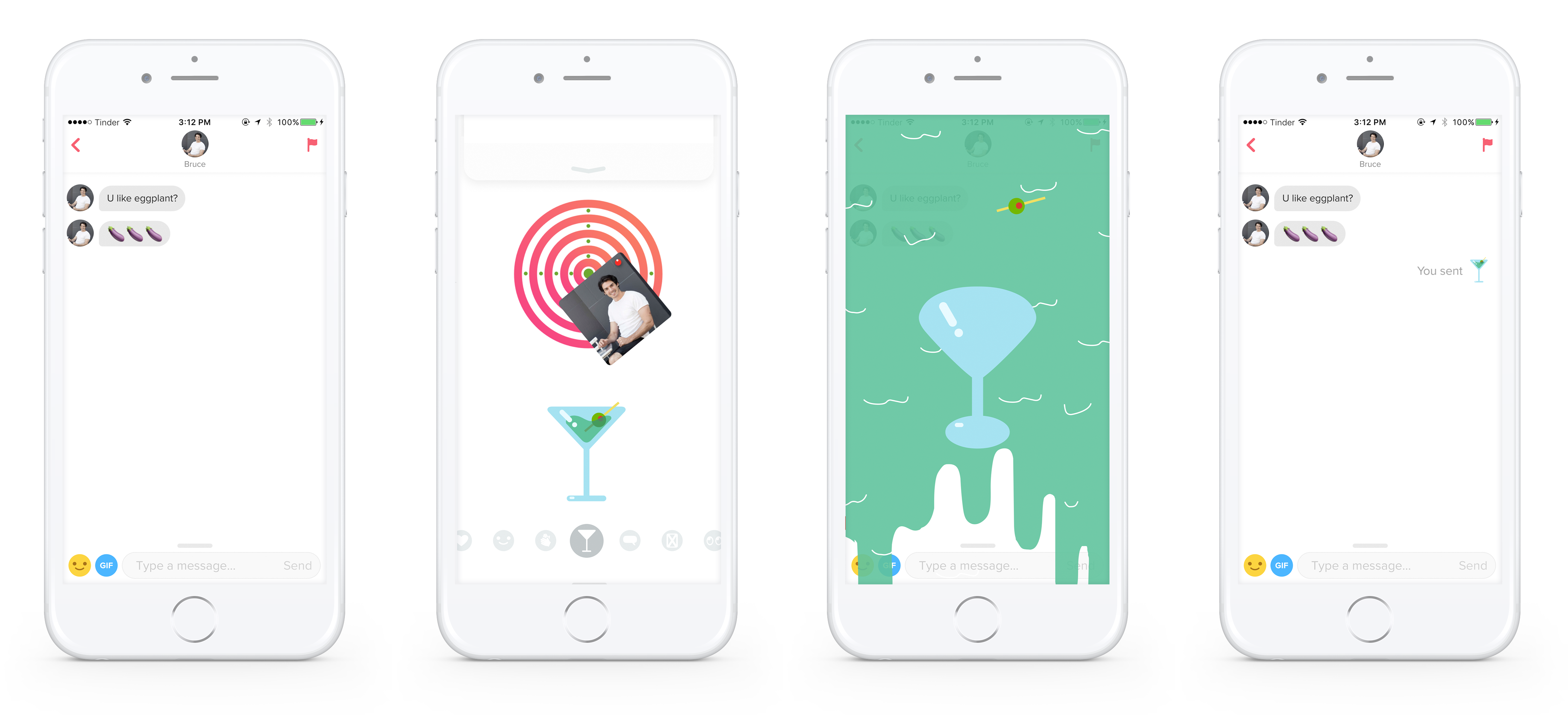 Tinder's 'Response' To Online Abuse
The quotation marks provided above gives it away, but there hasn't really been any response by the company to the online abuse constantly spewed by online douchelords in the direction of all ladies.
This comes after a stream of protest by the application's female users toward Tinder over said abuse. Unfortunately, instead of any constructive response, the digital dating giant released a new set of emojis… like giant emojis! As if that satisfies the worries and expectations of women around the world.
The update of giant emojis is said to illustrate common feminine reactions to men who just don't know how to treat ladies online. From 'Strike Outs' and 'Throwing Martini Glasses', the reactive emojis are designed for women to 'shut down' a man's online advances, but a digital eye-roll is not quite like the real thing.
We don't believe that it will stop certain guys from being complete idiots.
‍
‍
An Oscar For Oscar?
So, the digital world has been up in arms over the news that there will be an Oscar Pistorius movie coming out. What makes this even more unfortunate is that it's going to be produced by Lifetime; a name synonymous with terrible, budget, television films.
The social media storm hit when the trailer for the film was shared around the globe, with what looks to be pretty shoddy acting from the film's lead. People didn't respond kindly!
Now both the Steenkamp and the Pistorius families say that they will be taking legal action against the film's publishers and producers. But they are unlikely to receive any compensation or sympathy because it is legal to produce biopics without consent from subject or their family within the USA.
This also means that neither Riva's nor Oscar's family will make a single cent from the film, regardless of the legal efforts that they are likely to pursue.
Woops!
Looks like I have another film to put in my 'Must See' list.